Please reach out for an in-depth case study review of projects.
Craft a solution for how to display the option to mask and unmask password values without hindering user experience.
Give admins a sense of trust by following best practices for password masking and crafting design patterns around it.
Role:
Visual & UX Design, Pattern Research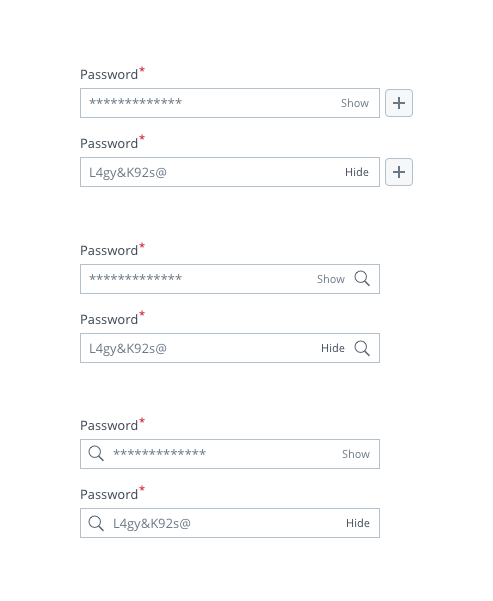 These designs show how the password masking interaction displays and behaves across the various use-cases in the product.
The final design solution utilized a text button to ensure clarity to users as to what would happen when selected. This UI pattern streamlined how users enter and set passwords across the product.