Please reach out for an in-depth case study review of projects.
The current wizard design has a flat hierarchy that places the wizard navigation and wizard content on the same level of importance. This design also limits how long wizard titles can be, the actionable area for button options, and limited delineation between content, wizard controls, actions.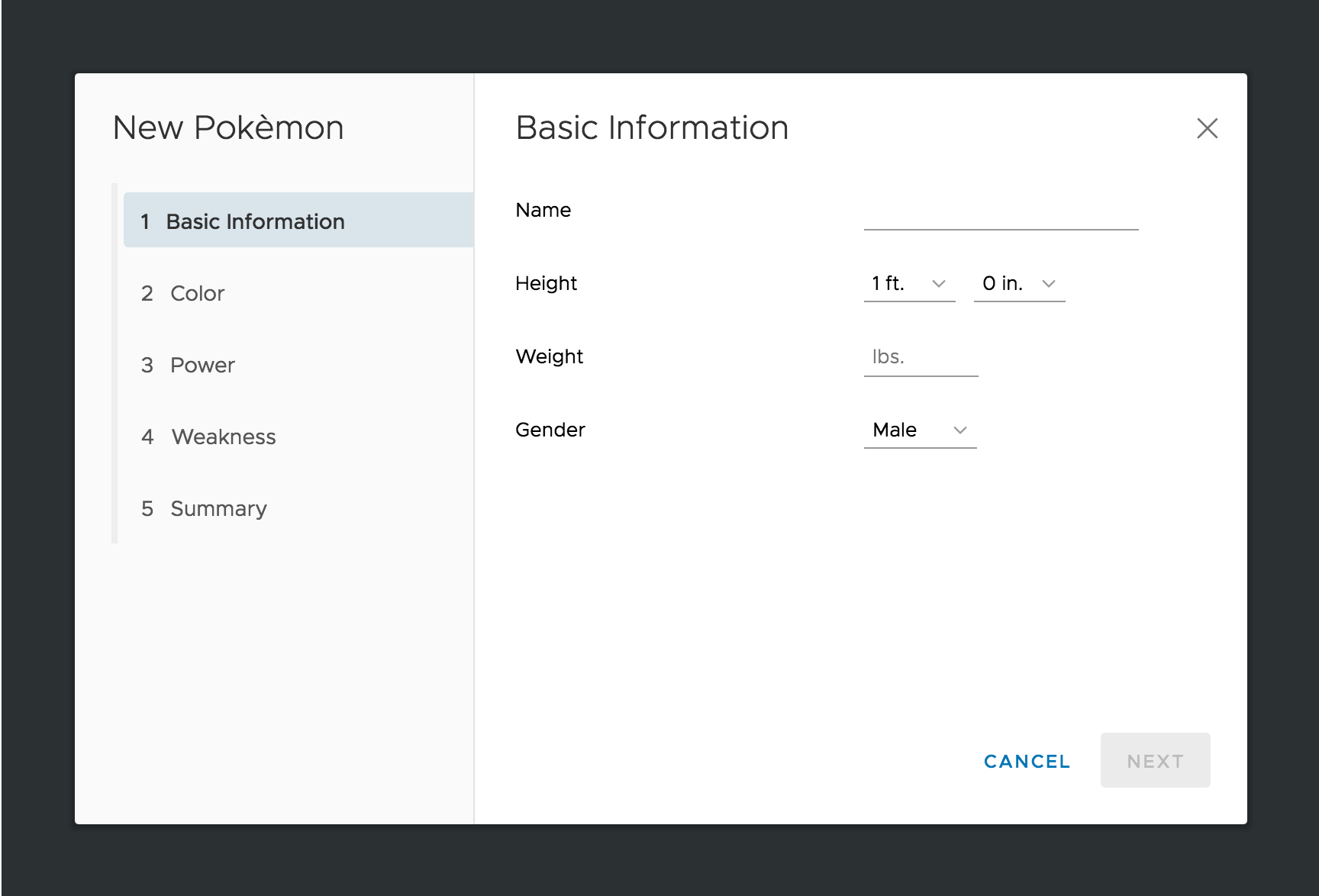 Propose a set of changes to the wizard component to re-organize the component hierarchy, create delineated header and footer areas, and maximize the data being shown by allowing the wizard navigation to expand and collapse. This keeps content being displayed in the wizard as the focus.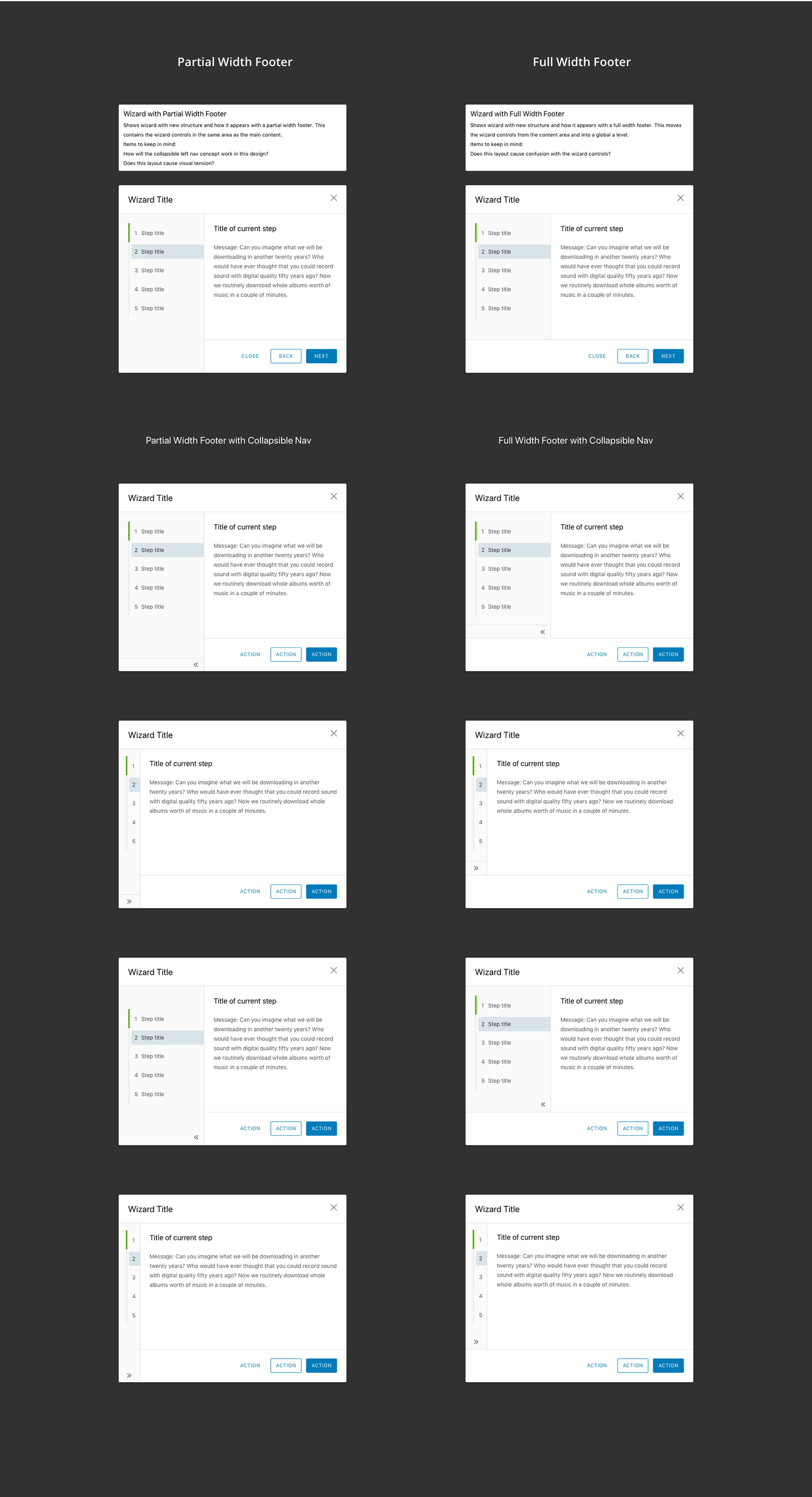 These design changes have been contributed back into the Clarity framework so all consumers of the library can benefit from it. For an in-depth case study walk through of any projects, please reach out.