Confidential information has been obfuscated or omitted and the views here do not necessarily reflect those of VMware.
Role:
Visual & UX Design, Patterns Research, Requirement Gathering
Tools:
Adobe Illustrator, Sketch, Zeplin
Currently we have multiple products to manage devices, virtual machines, and users that administrators have to interface with to support their organizations.
These products span a multitude of consoles and offer a varied experience for users depending upon the product.
How do we unify these products into a single experience that gives users access to the services they need?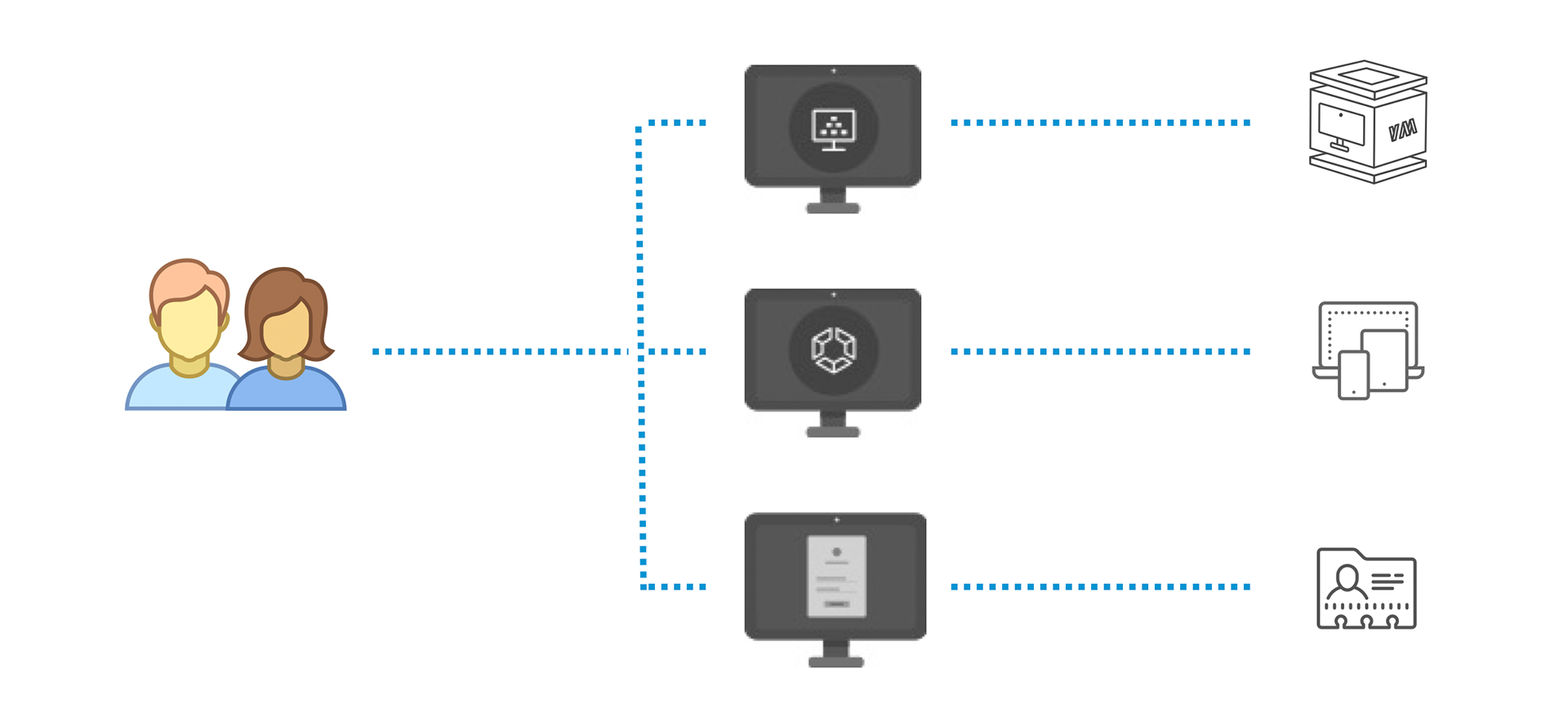 This effort addressed both current pain-points as well as problem solving on what the "single pane of glass" experience of the future might look like. A few challenges we addressed were:
• Bridging  multiple workflow paradigms (device, user, image)
• Difficult to see what is in the system
• Disjointed user experience across products
• Not intuitive, hard to discover & use capabilities
• Complex system, need assistance to navigate
The Vision evolved from a series of high level storyboards focused on outlining the product journey of the next-generation platform to high-fidelity visual mockups. I worked with a lead to identify personas, streamline workflows, and create detailed screens to showcase the core concepts of the next-generation product.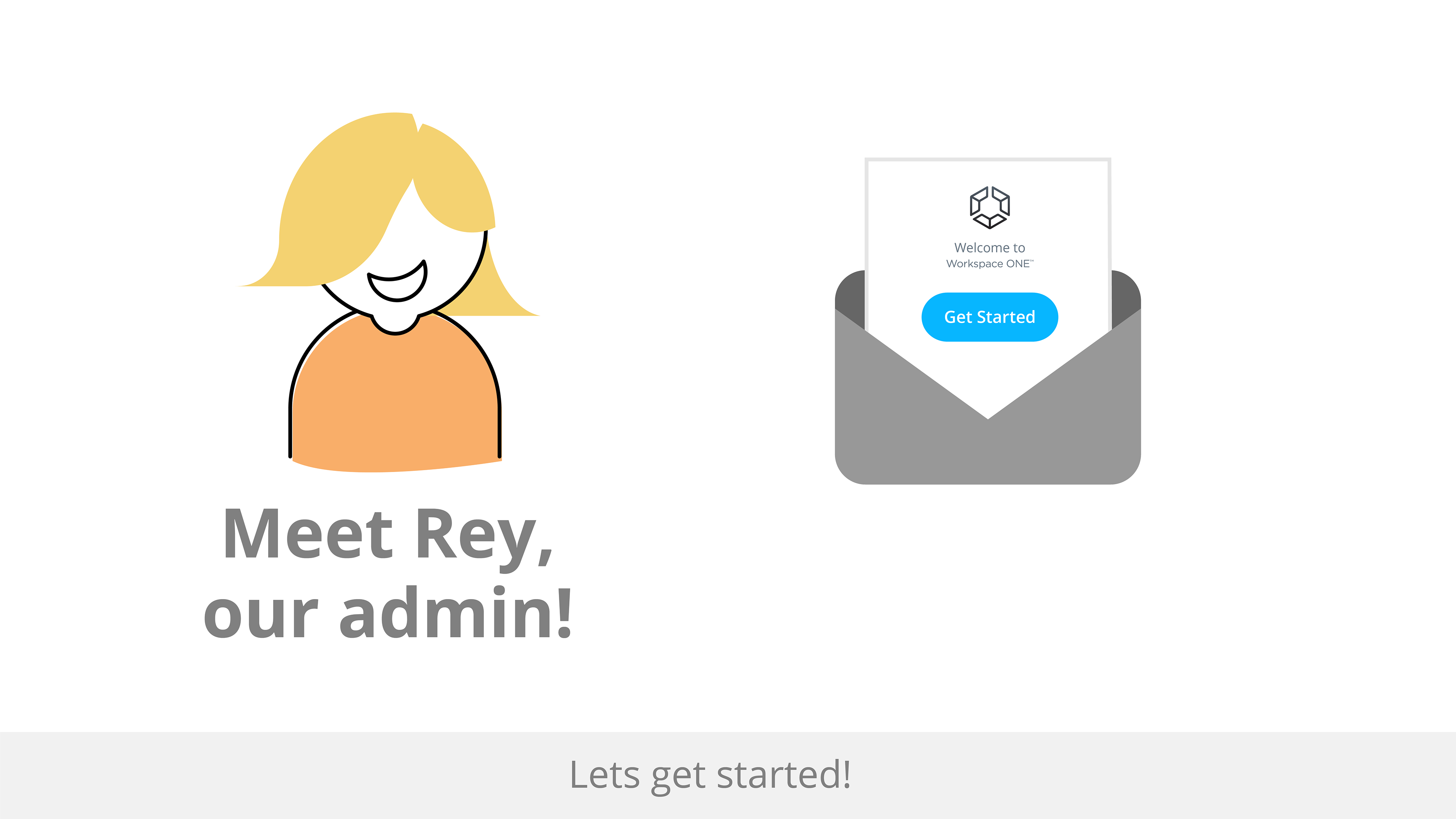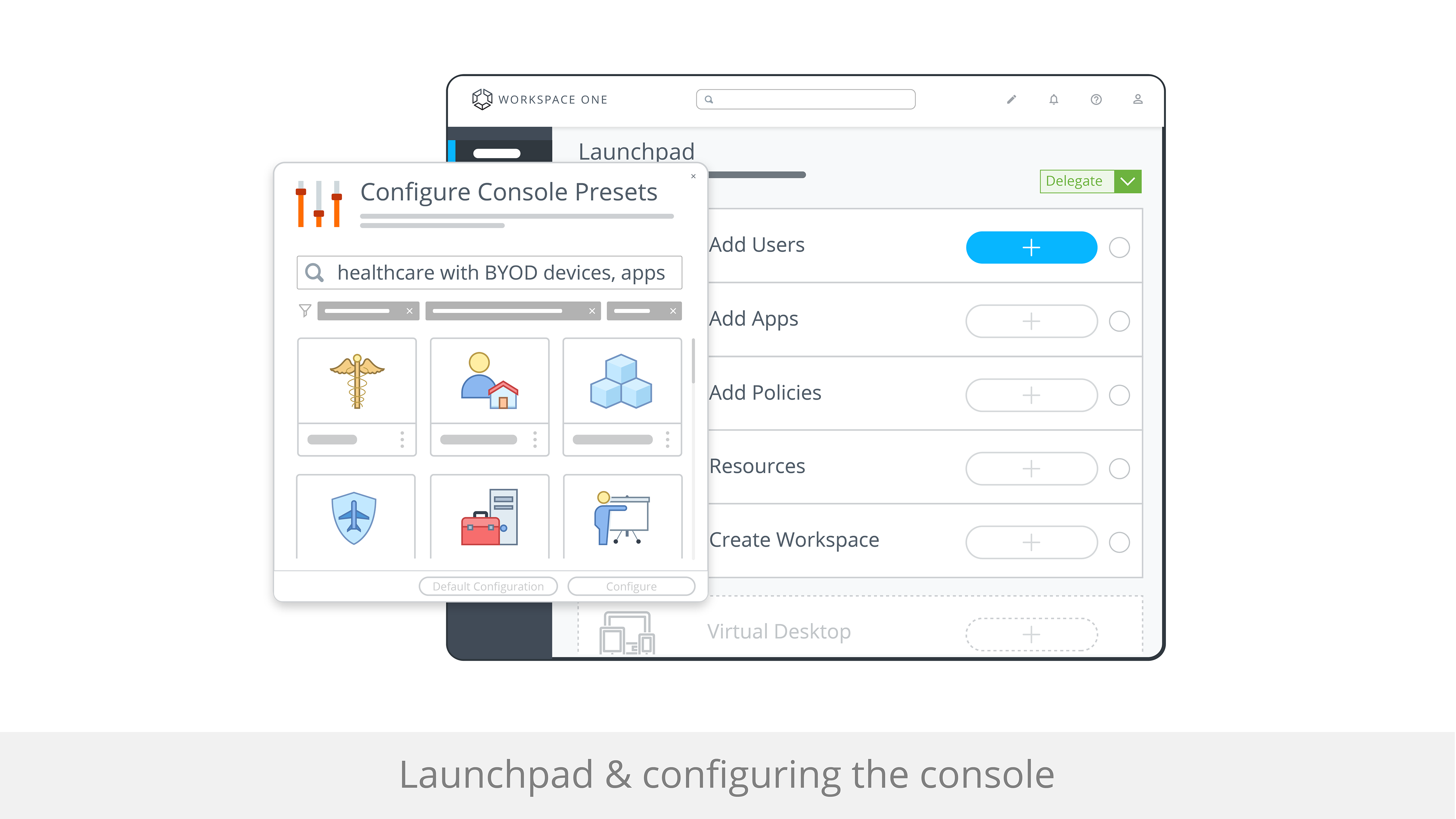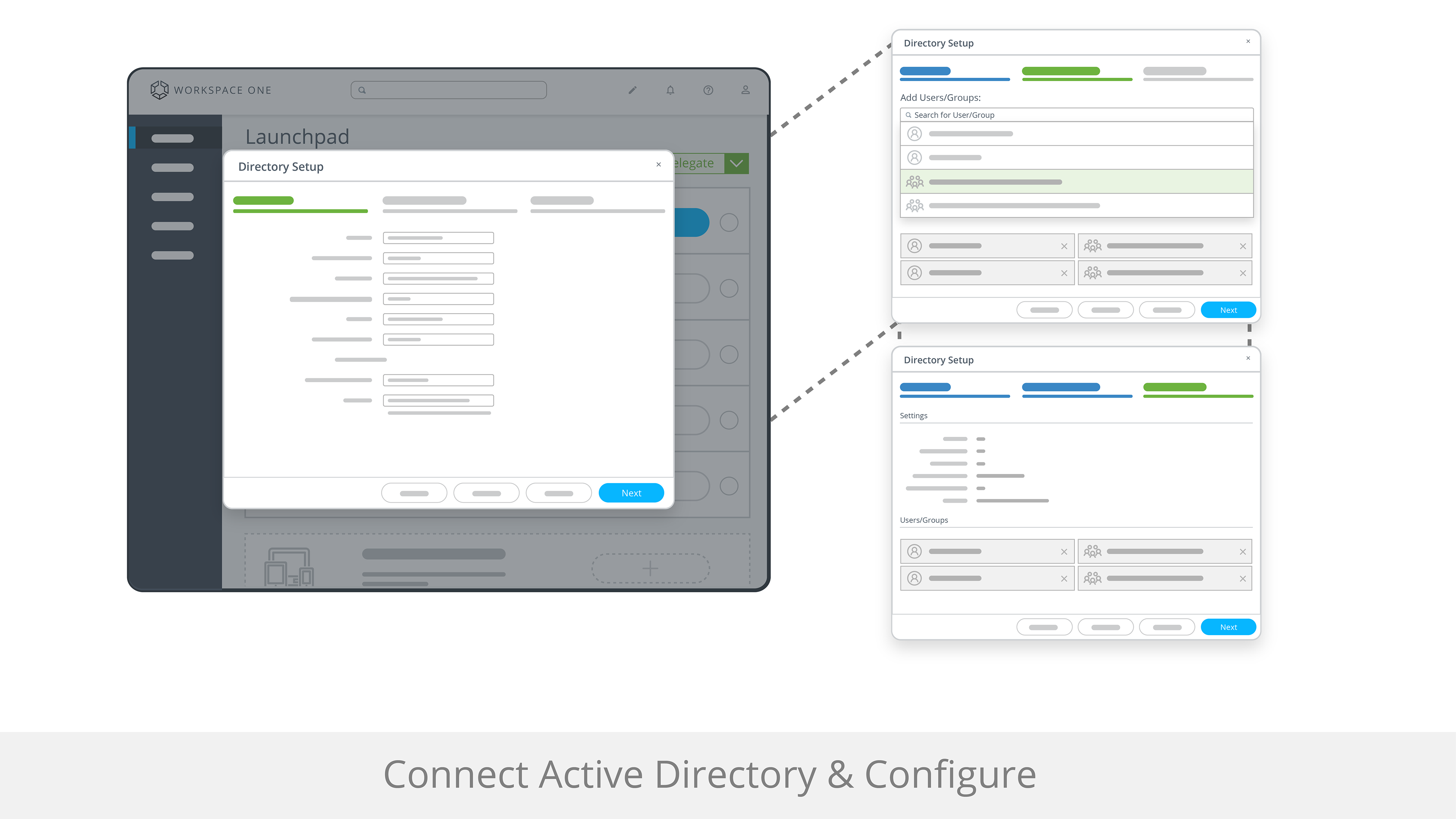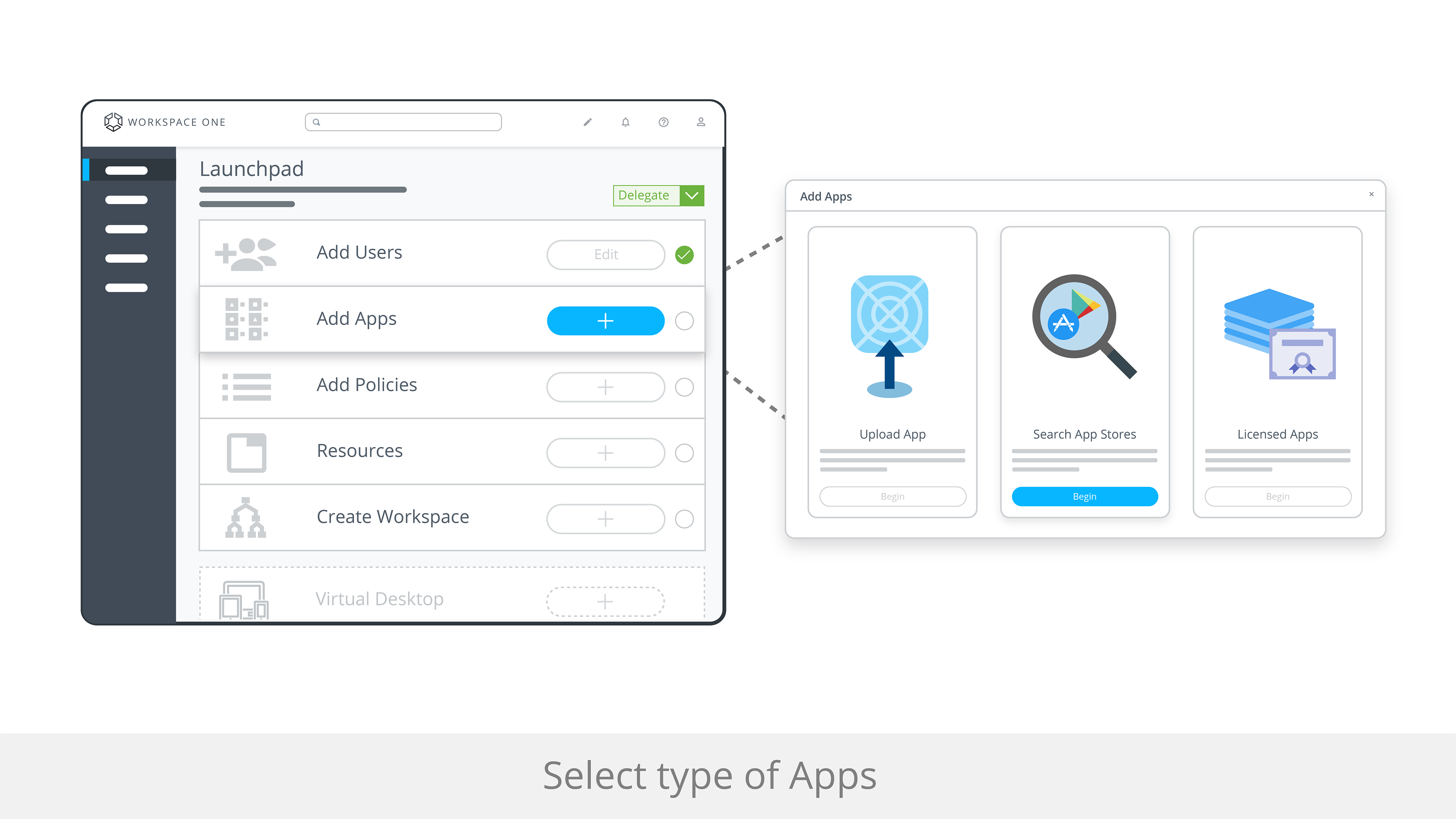 I started by creating simplified storyboards to layout the overall user journey and highlight key points and functionality.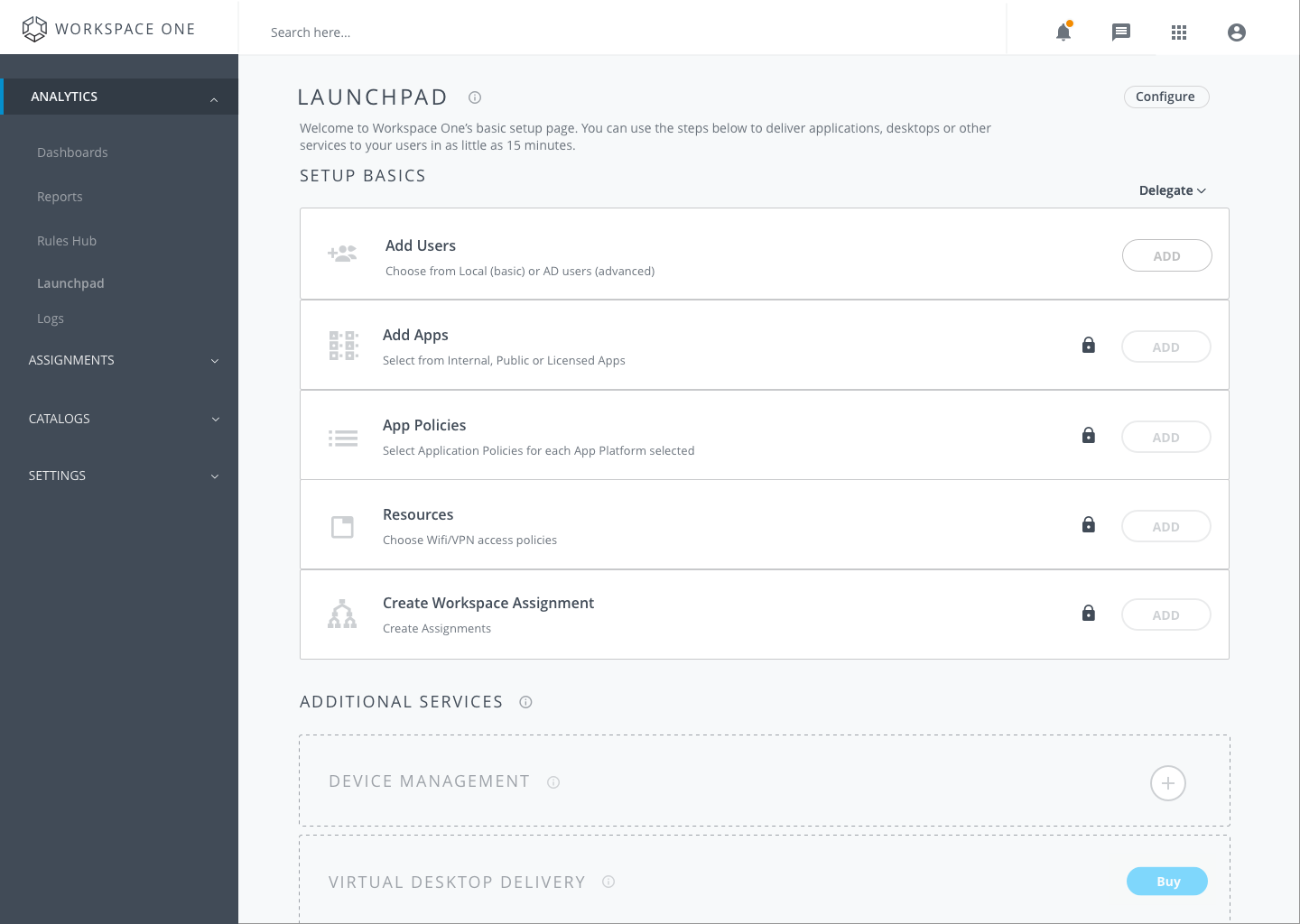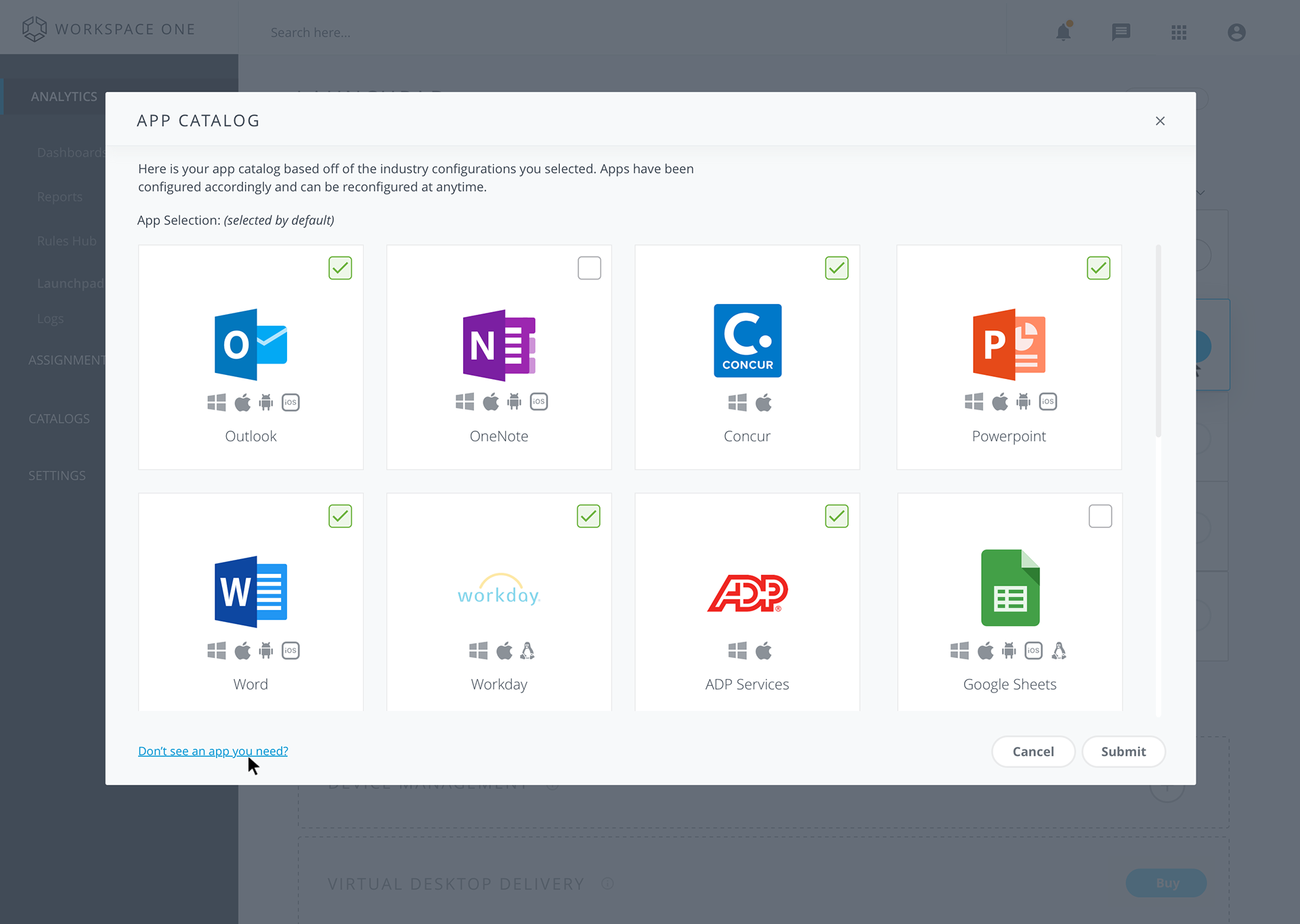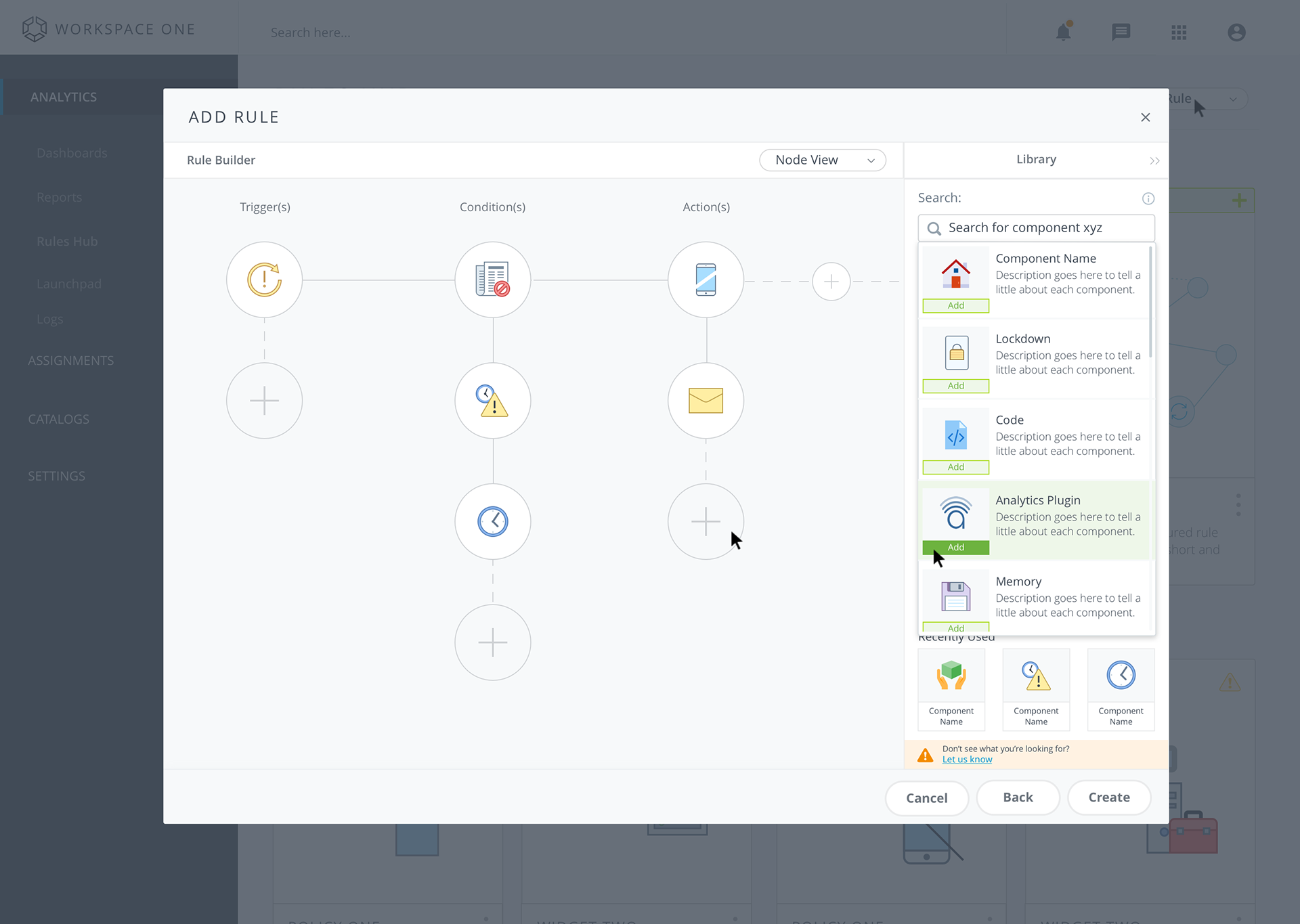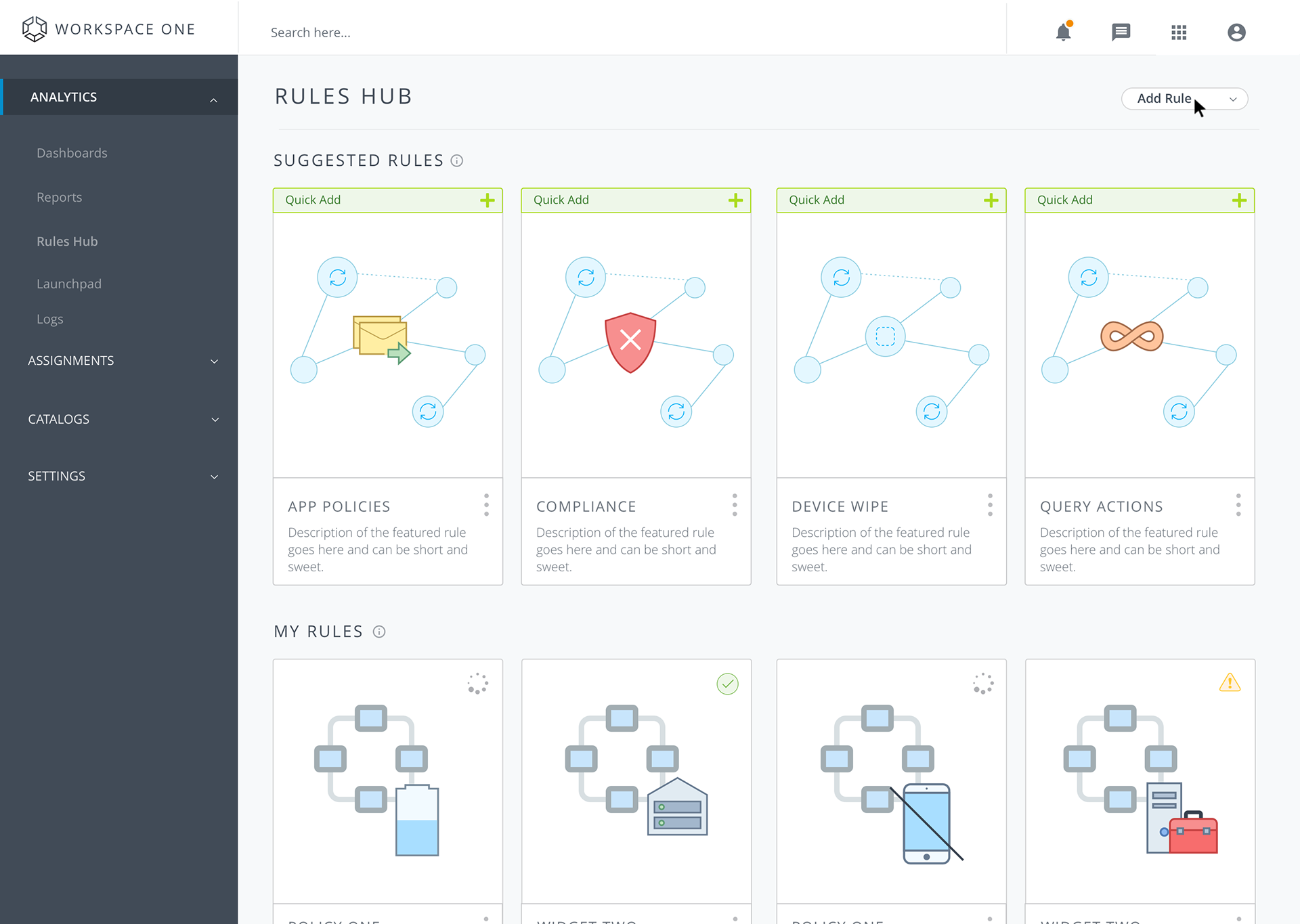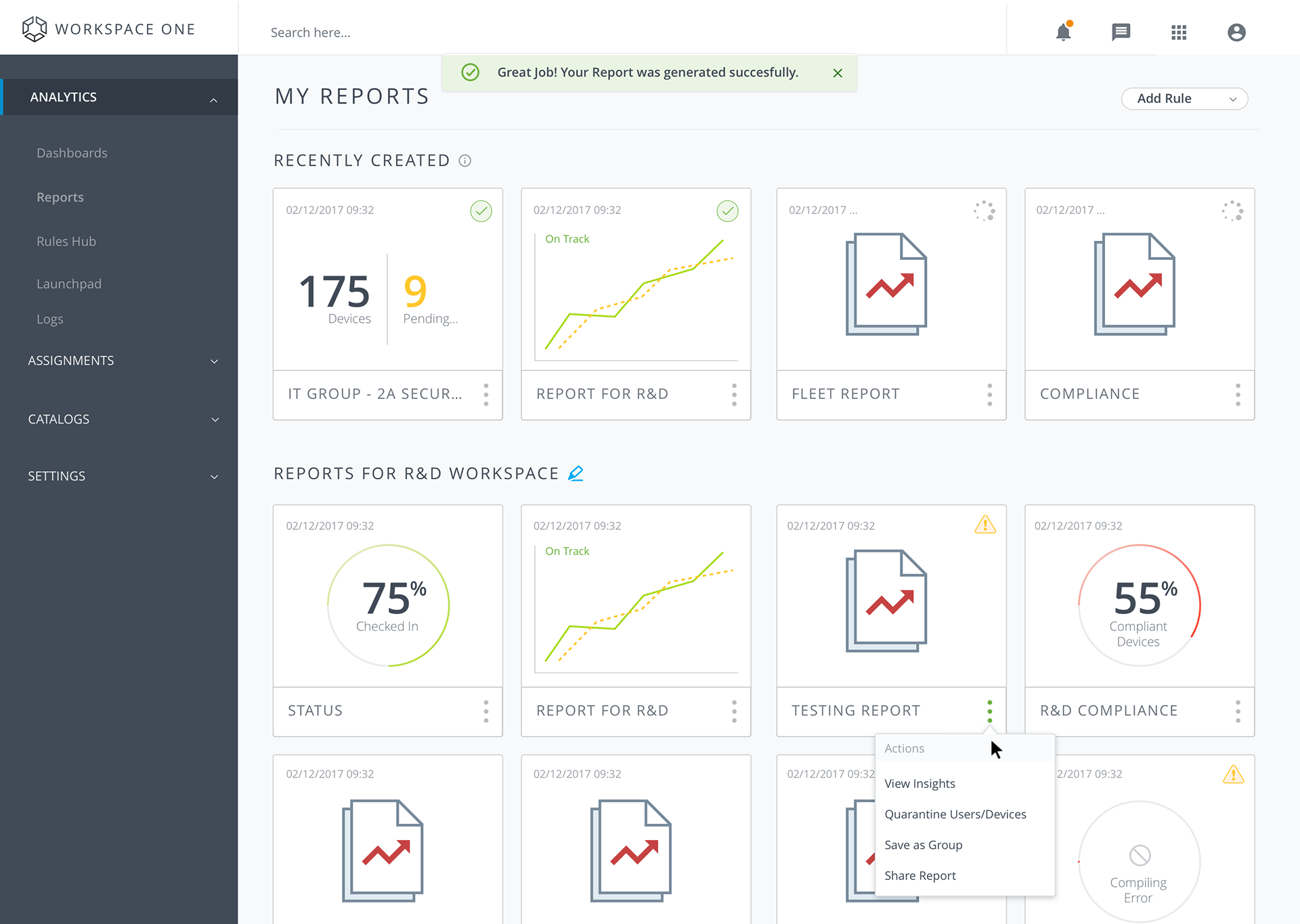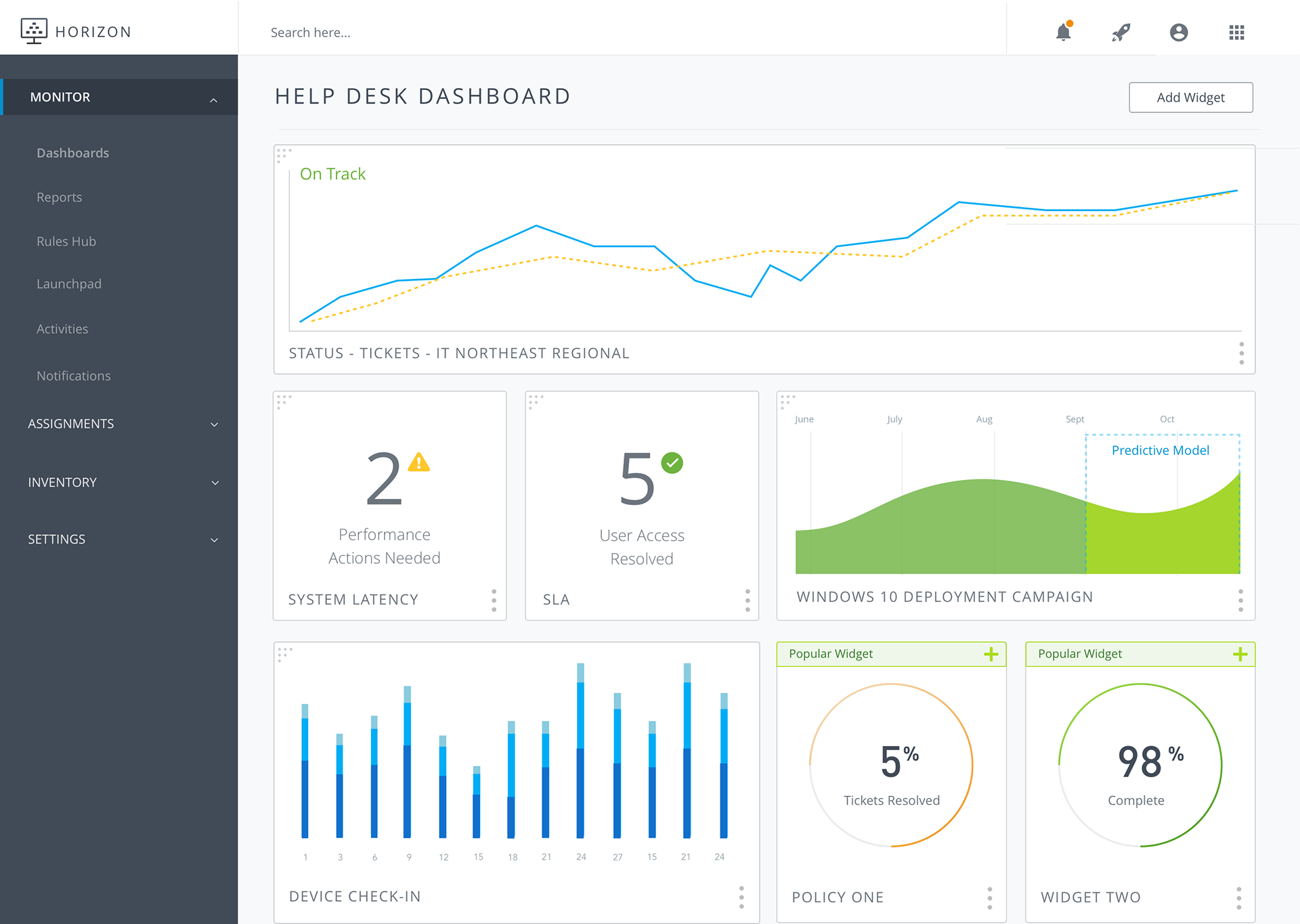 High fidelity screens to show the type of experience and functionality we want the next-generation product to have.
Craft a document to communicate the primary aspects of a unified next-generation product from an end-to-end perspective. Requirements were pulled from assessments of current product(s) offerings, customer needs from Product Managers and SMEs, as well as new architecture paradigms.
This effort created the new paradigm of a service-oriented product that exposes users only to the features that solve their business needs.