Confidential information has been obfuscated or omitted and the views here do not necessarily reflect those of VMware.
VMware AirWatch started as a Mobile Device Management (MDM) Solution. It enables our users (IT admins) to configure and manage different policies and settings for devices across multiple platforms. 
Each platform is different and has their own categories of settings. However, settings such as Wi-fi, VPN and Email exist across all platforms. These are like resources admins are giving to every device, irrespective of its platform. Hence, in this project they were known as 'resources'.
Role:
Visual Design, User Research
Tools:
Sketch, Zeplin, Balsamiq
Device settings and capabilities vary across platforms, managing them poses a significant challenge.
For organizations that have multi-platform deployments they need to repeat the same set of configurations for each device platform being used.
How can we consolidate and streamline the way our users (product administrators) manage devices across various platforms?

The solution was to craft a use-case focused flow based on common device configurations across platforms, such as Wi-fi, VPN, and Email. These are essentially resources that users can configure for every device no matter the platform.
This consolidated the common resources across all device platforms into a single workflow.

As part of this effort we needed to introduce a new UI pattern to help streamline the workflow while also offering the appropriate information and action items to the user. We decided a card concept would be best, especially since we had already utilized this in previous scenarios in the console.
Build off of and consolidate previous card designs into a unified UI pattern
Clearly display platforms and which ones have been selected
Ability to access platform specific settings and show users when these settings have been configured and how to easily reset them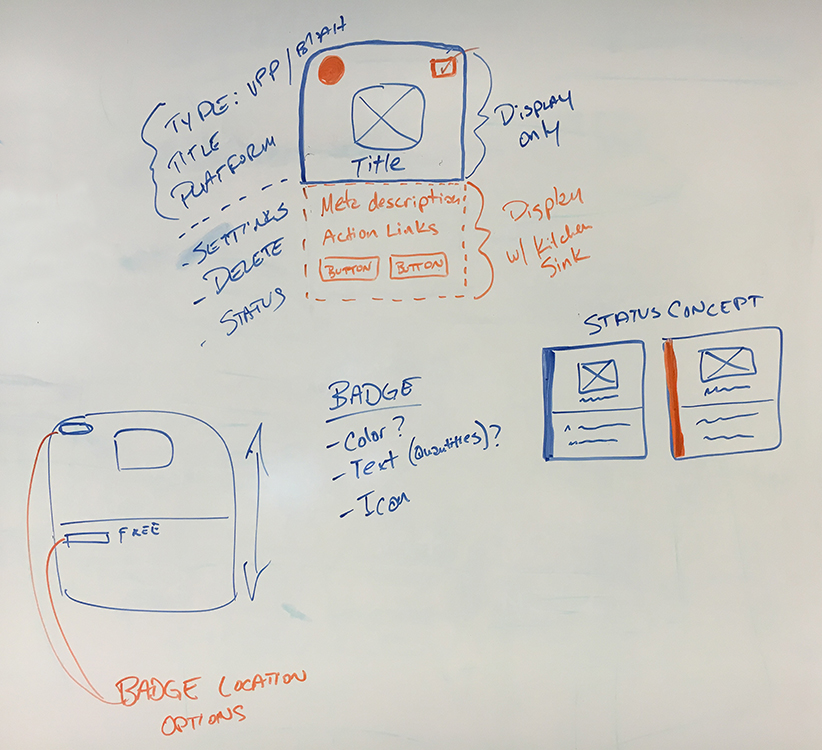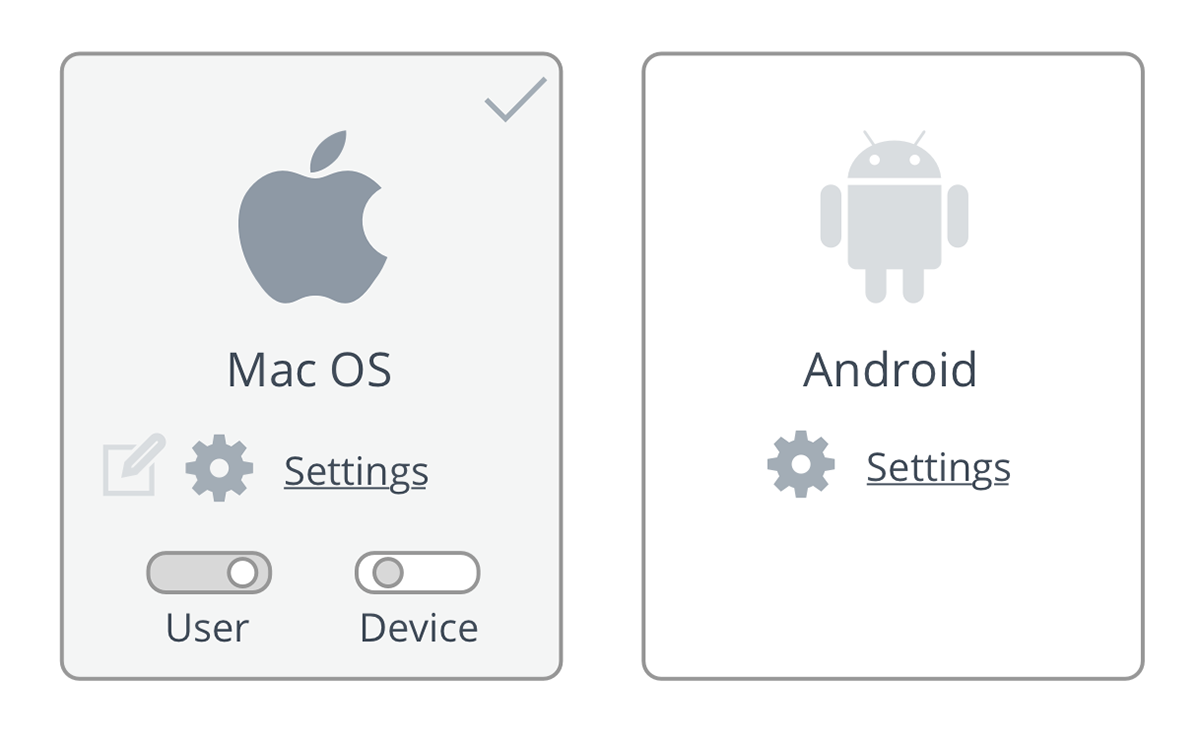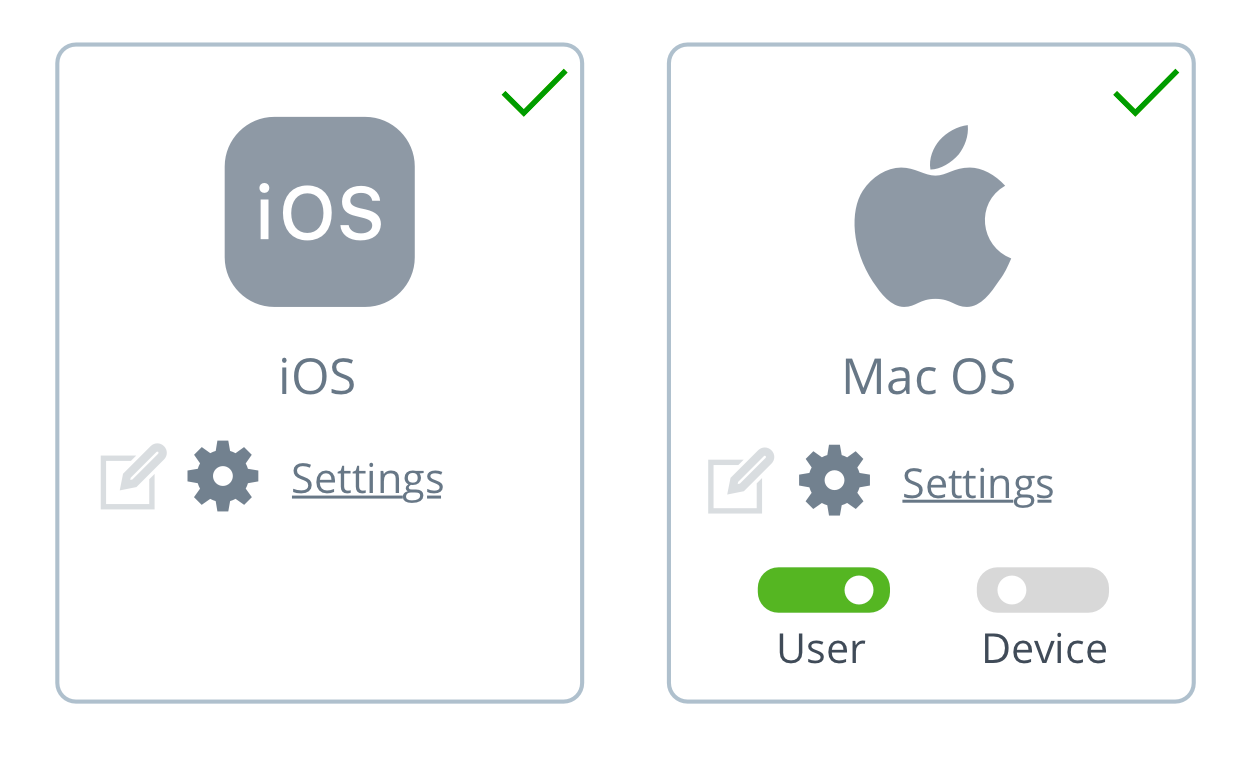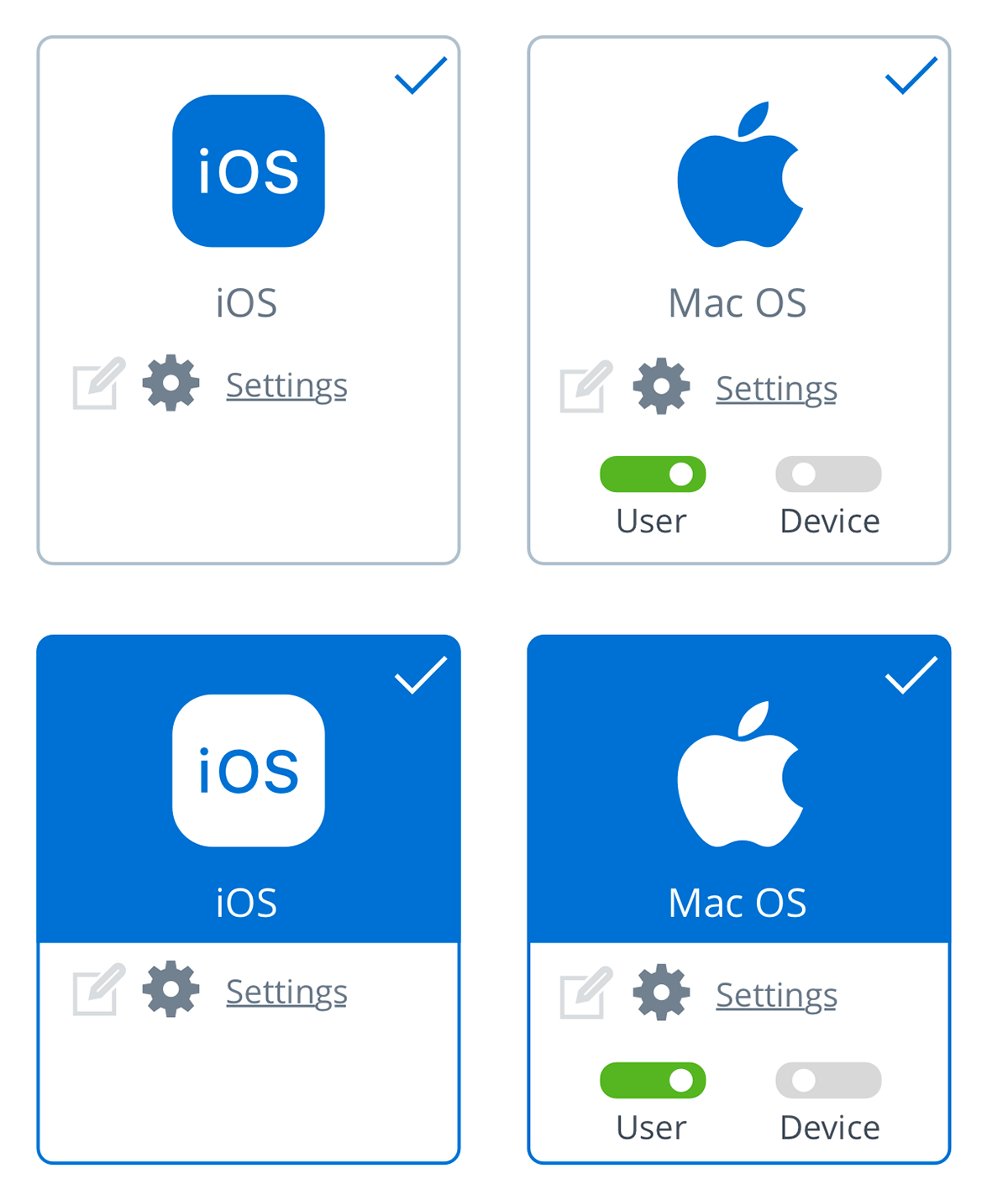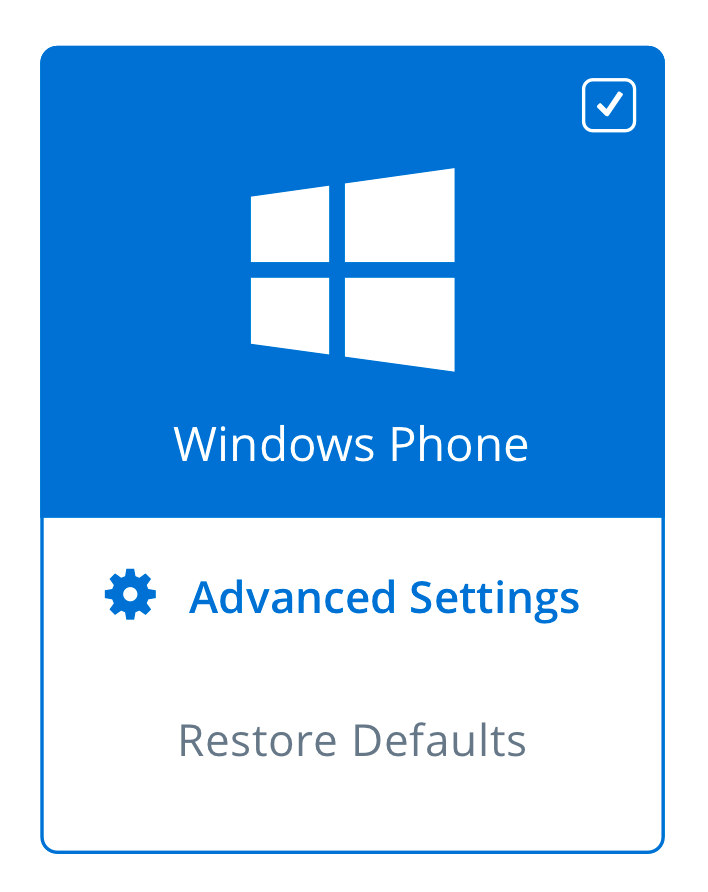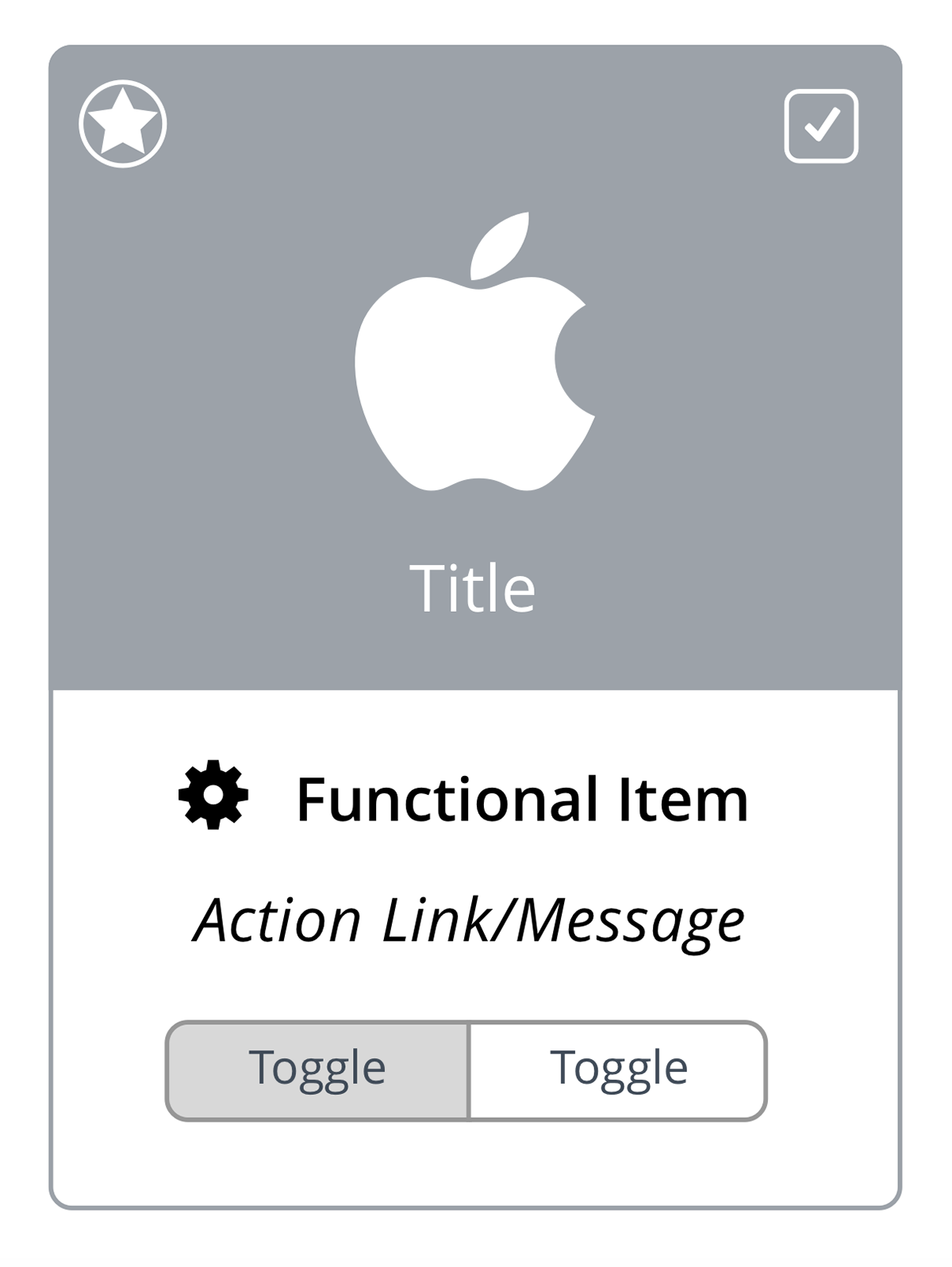 You can see the progression of card UI design from top left to bottom right, showing single selection to multi-state card functionality.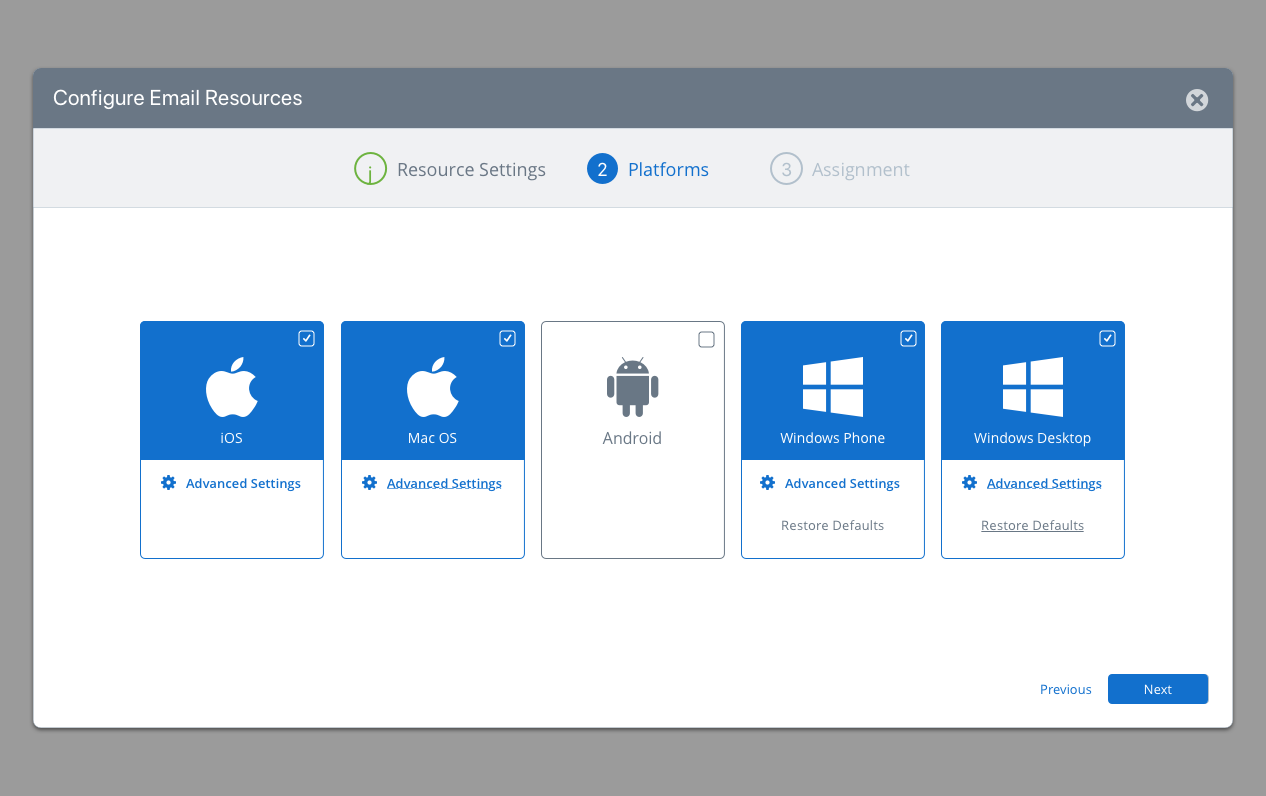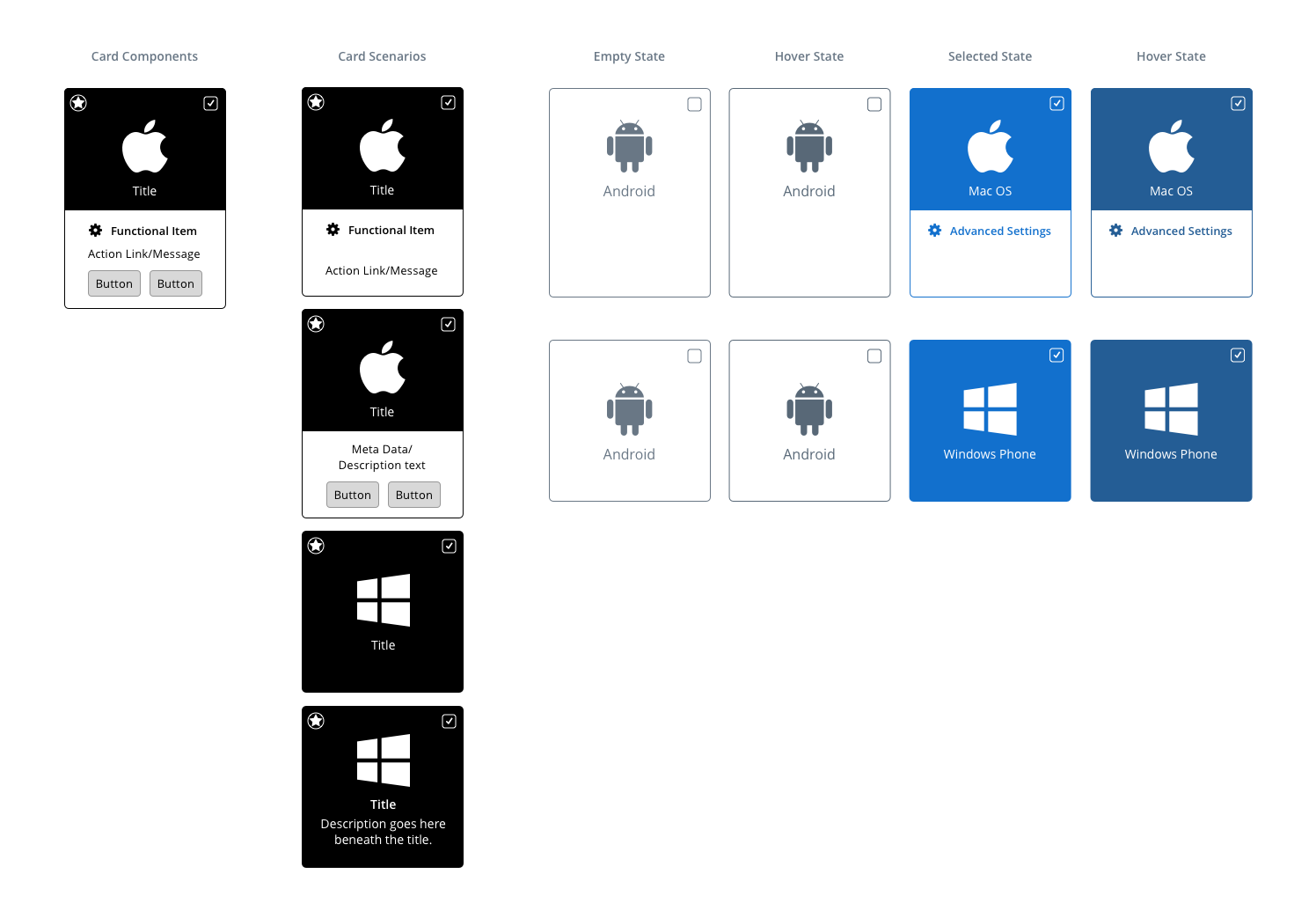 Profiles are the backbone of the system and this unified workflow challenged the existing mental model and laid the foundation for improved workflow design across the product.
The card design pattern became the template for new selection/configuration designs throughout the product and led to a patent filing on the design.
This workflow and UI pattern were validated through user testing to gauge effectiveness of the design solution. The card UI design has been incorporated into similar workflows to help effectively communicate configuration selections to users.